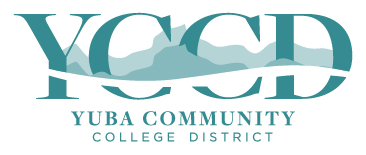 Yuba City

,

California

95991
Job Description
Lead Custodian - 1.0 FTE - 12 Month
Location:
Yuba College - Marysville, CA.
Job Description:
BASIC FUNCTION:
Under the direction of the Custodial Supervisor, maintain assigned buildings, classrooms, restrooms, offices and related facilities in a clean and orderly manner; train and provide work direction to assigned custodial crew.
The work shift for this position is Sunday night through Thursday night from 5:00 p.m. to 1:30 a.m.
Essential Duties Summary:
REPRESENTATIVE DUTIES:
Assist in scheduling and coordinating custodial personnel assigned to clean school facilities; assist in planning and scheduling special projects and events; serve as crew leader on assigned custodial projects. (E)
Perform a variety of custodial duties as necessary, including cleaning assignments in the absence of members of the Custodial Crew; maintain assigned buildings, classrooms, restrooms, offices and related facilities in a clean and orderly manner (E)
Perform routine maintenance and minor repair to custodial equipment; assist in testing new products and equipment and in recommending for use; assist in training custodians in the care and use of custodial equipment. (E)
Assist in maintaining time reports; prepare and submit custodial activity reports. (E)
Collect and deposit money from restroom dispensers; maintain relevant records. (E)
Distribute supplies and equipment to custodians on Campus and at District Centers.
Perform related duties as assigned.
REQUIRED DUTIES:
Demonstrate sensitivity to and understanding of the diverse academic, socioeconomic, cultural, disability and ethnic backgrounds of community college students.

KNOWLEDGE OF:
Basic record-keeping techniques.
Health and safety regulations.
Methods, materials, equipment, tools and supplies used in custodial work.
Principles and practices of training and providing work direction.
Requirements of maintaining College buildings in a safe, clean and orderly condition.
ABILITY TO:
Operate and maintain custodial equipment.
Train and provide work direction to staff.
Plan and coordinate work.
Make basic arithmetic computations.
Establish and maintain cooperative and effective working relationships with others.
Meet schedules and time lines.
Maintain records and prepare reports.
Communicate effectively both orally and in writing.
Required Qualifications:
EDUCATION AND EXPERIENCE:
Any combination equivalent to: graduation from high school and three years experience in custodial work.
LICENSES AND OTHER REQUIREMENTS:
Valid California driver's license.
Desired/Preferred Qualifications:
Physical Demands:
ENVIRONMENT:
Indoor and outdoor environment.
Driving a vehicle to conduct work.
Subject to evening or variable hours.
PHYSICAL ABILITIES:
Lifting heavy objects.
Standing and walking for extended periods of time.
Bending at the waist.
Pushing.
Pulling.
Twisting/turning.
Climbing ladders.
Seeing to assure proper and complete
cleaning.
Dexterity of hands and fingers to operate
cleaning equipment.
HAZARDS:
Cleaning chemicals and related fumes.
Range/Step:
Range 20, CSEA Salary Schedule
Salary Range:
Current lowest hourly range will be $22.53/hour. $3904.71 - $4,310.07/MO. (Step 7 - 11)
Benefits Information:
PART-TIME (less than .60 FTE): Part-time positions less than .60 FTE are not entitled to any District paid fringe benefits. The District does however; provide the employee prorated leaves including vacation, sick leave and paid holidays. Employees less than .50 FTE contribute to an Alternative Retirement System (Apple). Employees whose, FTE is between .50 and .60 contribute to the California Public Employees Retirement System (CalPERS).
BENEFITS/SALARY: The District offers a comprehensive benefits package for employees and dependents for positions whose FTE is .60 or higher, valued at over $24,000 annually with a $310.50 monthly out of pocket expense to employees + dependents for their monthly medical premiums. The package includes health, dental, vision, one (1) life insurance policy and an Employee Assistance program. Additional benefits include contributions to the Public Employee's Retirement System (PERS) which is integrated with Social Security, 457/403b options, Vacation days – 7.33 hrs per month for the first year, 96 hours of vacation leave per years 1-5, 12 sick days and 20 holidays.
•This position is anticipated to be assigned to Yuba College but may be assigned temporarily or permanently within the District.

If you require reasonable accommodation to apply for this position, contact Sara Gaytan in the Office of Human Resources at (530) 741-8765.
WORKING CONDITIONS: Categorically funded positions are contingent upon funding. In accordance to Board Policy, smoking is restricted in many areas of the Yuba Community College District.
WORK DAY, WORK WEEK, and WORK YEAR: The District has the right to establish work day, work week, work year; hours of positions within the District may vary.
INTERVIEW: Candidates selected for an interview will be required to visit Yuba Community College District at his/her own expense upon a date selected by the District. Meeting minimum qualifications does not guarantee an interview.
FOREIGN TRANSCRIPTS: Must include a U.S. evaluation and translation. Contact the Human Resources website for a list of agencies providing foreign transcript services.
PRE-EMPLOYMENT REQUIREMENTS: Employment is dependent upon Department of Justice (DOJ) clearance; all fees are the responsibility of the selected candidates and serves the purpose of obtaining a criminal history as authorized by the California Education Code. All prospective employees shall be required to provide verification of TB test.
EQUAL EMPLOYMENT: Yuba Community College District is an Equal Employment Opportunity Employer and guarantees equal opportunity regardless of race, color, creed, national origin, ancestry, gender, marital status, disability, religious or political affiliation, age or sexual orientation and does not discriminate in its educational programs, in employment nor in any other of its activities.
APPLICATION PROCEDURE: To apply, please visit: https://yccd.peopleadmin.com and complete an online classified application Please provide description and details for each position held. See resume or left blank will automatically disqualify your application.
Please include the following required document(s): Equal Employment Opportunity Statement. A cover letter/letter of interest, resume, and letters of recommendation are optional and not required documents.
For questions about Yuba Community College District's application process, please contact Maribel Gaytan at (530) 741-6975.
Posting Number:
AS658P
Open Date:
02/22/2023
Close Date:
Review Start Date:
05/05/2023
Open Until Filled:
Yes
Special Instructions to Applicants:
To apply, visit https://yccd.peopleadmin.com/postings/3352
EEO Statement
As an equal opportunity employer with a diverse staff and student population, the Yuba Community College District is committed to creating an inclusive and effective learning and working environment for all.
Copyright ©2022 Jobelephant.com Inc. All rights reserved.

Posted by the FREE value-added recruitment advertising agency
jeid-80b121a07e330743bc7cebae3731c532
Preferred Years Of Experience:
3
Year(s)
Education Required:
High School